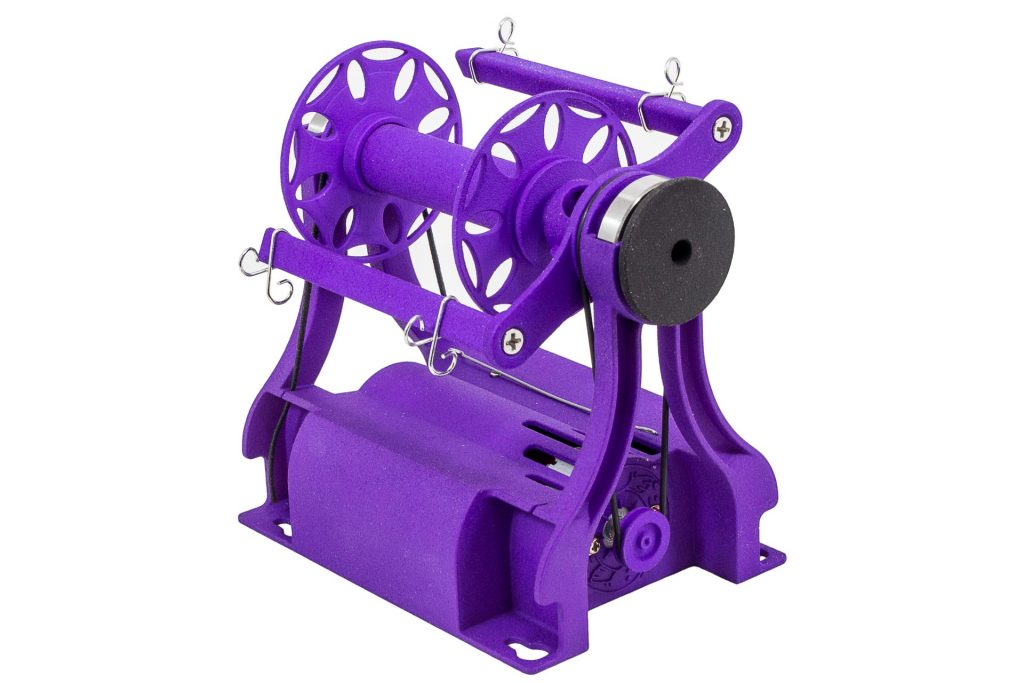 Dreaming Robots launched a new electric spinning wheel on Kickstarter.  There are lots of spinning wheels that spin wool into yarn, but this one is extraordinary in several ways.
First it has a beautiful design and solid feel.  This design not only looks great, but it's open nature is helpful as it lets people see their yarn while they spin it.
Secondly it has been designed to help make spinning easier for new spinners.  The lower price and simple to use features makes it great for people learning to spin.
Lastly it is designed to be the ultimate travel spinning wheel.  It's small, lightweight, and durable design when combine with it running off a USB port makes it great for spinning with friends anywhere.
In this age when people are trying to get more connected to nature spinning is a great hobby since it lets you make yarn from animal and plant fibers.  Then using a pair of knitting needles you can make that into some clothing.  This is called going from sheep to shawl.  The Electric Eel Wheel Mini is a great spinning wheel to help you do this.
For more information visit the Electric Eel Wheel Mini 2 Kickstarter.
—
Press, if you are looking for higher resolution images or additional content please contact us.