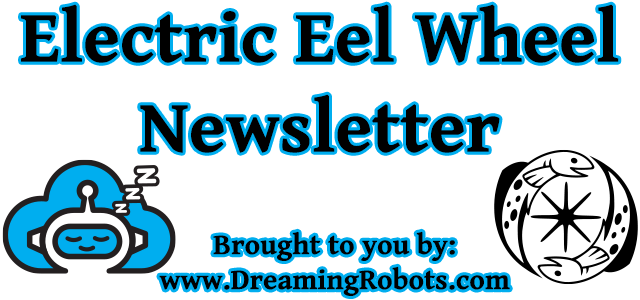 December, 1, 2020
---
I've made a special discount code for you. You can save 10% on any products in my store by using the coupon code "end2020special" during checkout. Use this code to get someone else a gift or to get yourself something. Anyone can use this code so if you want to share it with your friends or online that is fine. This code will expire on January 1, 2021.
Circular Sock Knitting Machine
In this video I showed some prototype circular sock machines I've made and mention some critical decisions I need to make going forward. I've already started working on a new prototype to incorporate some of the great feedback I received, but I'm always looking for more feedback.
Cone Winder
Here is a new Cone Winder video update. It has a lot of improvements since the last update three months ago.
EEW 6.0 Bobbin Winder Accessory
While the EEW 6.0 hasn't shipped yet, I decided to make an accessory for it that will help wind bobbins. It doesn't do level winding like the Cone Winder that I mentioned above, but I give away the plans to make this kind of bobbin winder for the EEW 6.0 for those who want to try this. This video explains the EEW 6.0 bobbin winder accessory and the description of the video has a parts list.
Spinning Instructors
I generate this list of spin instructors for those who want some one on one help. Also if you would like to get added to this list feel free to contact me and I'll be happy to put you on this list.
Discord Server
Discord is a website/platform that allows for chatting. It supports text, voice, and video chatting. I decided to setup an EEW discord server.
If you are a discord user or want to check it out here's the link to my server.
---
– Maurice Ribble
(Inventor of the Electric Eel Wheel)
www.dreamingrobots.com
EEW Facebook Group
EEW Ravelry Group
EEW Youtube Channel
EEW Instagram Account
EEW Discord Server