Dreaming Robots is the home to the Electric Eel Wheel and the Camera Axe.  The Electric Eel Wheel is a revolutionary spinning wheel that turns wool and other fibers into yarn.  The Camera Axe is a high-speed photography triggering system to help take amazing photographs.
Orders over $200 get free shipping in the USA.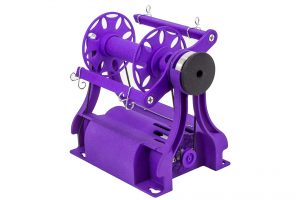 The excitement level about the all new Electric Eel Wheel Mini 2 in the picture on the left is very high.  This will be launched on Kickstarter before the end of 2018.  To be notified of this launch sign up for our email newsletter at the bottom of this page.