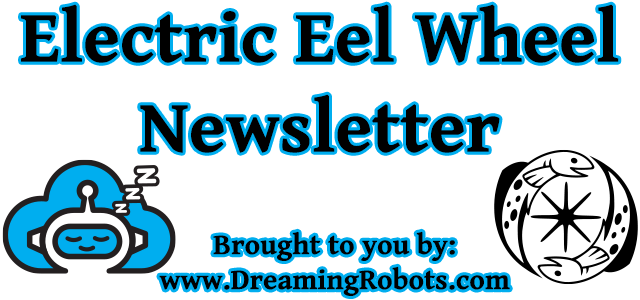 June 01, 2022
---
This month I've been focused on wrapping up the manufacturing plan for the EEW Nano 2 and getting the word out about my Kickstarter campaign for this new product.
The EEW Nano 2 is an ultra-portable and affordable electric spinning wheel, and it spins great yarn! It's the perfect way to try out an eSpinner for the first time, or get another one to use for travel. It can spin cotton, silk, and all sorts of wool into gauges from fine to bulky with ease. You can pre-order it now at a discounted price of $95.
I'm sure most of you folks here know that already! 🙂  I want to point out that the EEW Nano 2 Kickstarter has been going great.  The Kickstarter campaign will be ending on June 17 at 1pm EDT.
What is Kickstarter?
I have been using Kickstarter quite a bit, but I know a lot of people here don't know what it is so I wanted to explain it. In general Kickstarter is a way to pre-fund different projects ranging from art installations to watches. There is a lot of variety in how different people and companies use it. Sometimes people use it as a way to fund projects that are early in development and thus they might have a high amount of risk for delays or failure. I tend to use Kickstarter after I am far along in the design and so far haven't failed or delayed any of my EEW Kickstarters.
I generally wait until I have a nearly final prototype and lately I've even been making sure I have plastic molds instead of using 3d printed prototypes for my Kickstarter videos and photos. The farther I am in the design and manufacturing of products the more certain I can be about delivery timeframe.
Before the end of the year, I should be ready for my next Kickstarter which will be the Cone Winder.
Product Updates
Below are just estimates and the dates may change.
EEW Nano 2 – Shipping in October
EEW Cone Winder – Kickstarter in 4th Quarter
Love your fiber and it will love you.
---
– Maurice Ribble
(Inventor of the Electric Eel Wheel)
www.dreamingrobots.com
EEW Facebook Group
EEW Ravelry Group
EEW Youtube Channel
EEW Instagram Account
EEW Discord Server