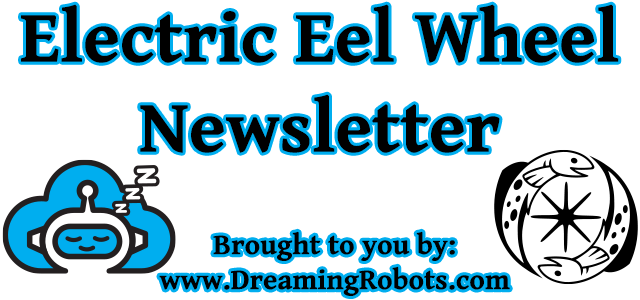 ---
EEW Pro
I'm in the very early planning stages for one product I might be working on after the EEW Cone Winder ships. I'm considering making a more expensive eSpinner than the EEW 6. It would probably be about the same size as the EEW 6.0, but would include many more features than the EEW 6.0. I'm investigating a level winding system for bobbins, a built in graphical screen to help display a menu system, and a few other major never seen on an eSpinner features. If I do this, it would be the most work I've ever put into a fiber related project. Just the software I'm envisioning for this one will probably be as much work as the entire EEW 6.0 design. I won't make any promises at this time because I need to test a lot of the ideas I've come up with over the past decade to see if they work as well as I'm hoping. The main reason I'm mentioning this now is to let you community members send in your suggestions for features you'd like to see included in high end eSpinner. I have a list with 14 major new features, but I'd like to grow that list bigger so I can pick the best ones that make sense for this project. Please respond to this email if you have ideas of new things you'd like to see included in a eSpinner.
EEW Cone Winder
Here's a new video about an updated Cone Winder prototype that I've made. The biggest change is the new tension system, but there are a lot of other things I mention in the video.
EEW Yarn Counter
The EEW Yarn Counter will come fully assembled, but I thought people might be interested in how I assemble them. This would also help if you want to take it apart either to see how it works or if you have plans to modify yours when it arrives. Anyways if seeing me assemble an EEW Yarn Counter sounds interesting you can watch the video here.
The manufacturing of the EEW Yarn Counter has been going quite smoothly. I'm planning to provide some updates on that process in the future. After manufacturing is done I'll need to ship them to my warehouse in Massachusetts and that is looking like it will be difficult since their is a worldwide shortage on ocean freight shipping. I'm already starting to look into that so it doesn't become a big speed bump.
Happy spinning!
---
– Maurice Ribble
(Inventor of the Electric Eel Wheel)
www.dreamingrobots.com
EEW Facebook Group
EEW Ravelry GroupSave
EEW Youtube Channel
EEW Instagram Account
EEW Discord Server