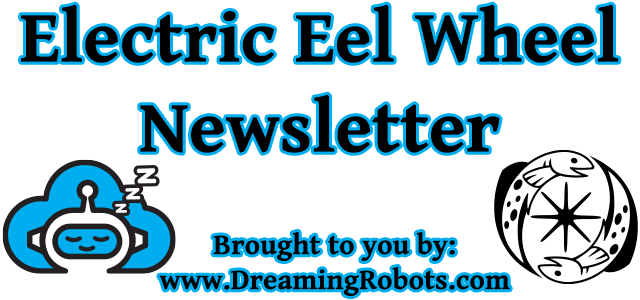 August 07, 2021
---
Yarn Counter
I've been working through all the details needed to get the EEW Yarn Counter ready for manufacturing. One item I've done this month is the user manual for the Yarn Counter. I received a lot of feedback on an earlier version of this manual that I showed to Kickstarter backers, but this link is to a new version with all the suggestions I received. I think it's looking really good now and like how the line art in the manual looks.
Cone Winder
There is a lot of waiting on my Yarn Counter manufacturing partners, and I fill in those down times with EEW Cone Winder work. I released the video below that explains the kinds of decisions I'm making when figuring out what cones can be supported on the Cone Winder. After releasing that video I got a ton of great feedback and have been working on a new prototype to improve many aspects of the yarn counter. I know a lot of you want to see the Kickstarter for this Cone Winder, but I need to get the design to a point where I'm very happy with it before I will run the Kickstarter. I expect that will take a few more prototypes. This newsletter will keep you updated on the progress and let you know when it's available.
Have a great summer, unless you're reading this from the southern hemisphere and then enjoy the sweater season!
---
– Maurice Ribble
(Inventor of the Electric Eel Wheel)
www.dreamingrobots.com
EEW Facebook Group
EEW Ravelry Group
EEW Youtube Channel
EEW Instagram Account
EEW Discord Server