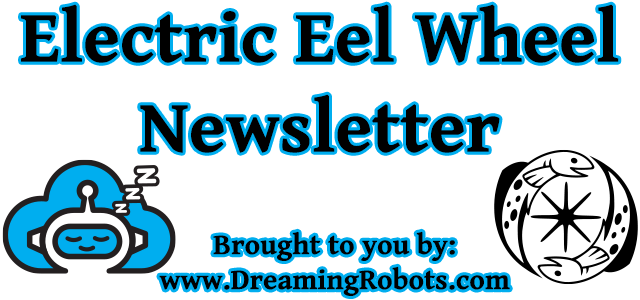 March 08, 2022
---
EEW 6.0 and Yarn Counter Back in Stock
The EEW 6.0 and the EEW Yarn Counter are back in stock! If you've been waiting to buy either of these head over to our store. Since I'm expecting a large number of orders it may take until March 15th to ship them. I got large batches of both of these so there should be no problem getting them.
Cone Winder Update
I released a new video how this cone winder works and go over all the improvements since the previous prototype. Towards the end I also give an estimate of having a Kickstarter for this sometime in the second half of 2022.
New Record in Delayed Shipping
Here is an odd story. I shipped an EEW Nano to the state of Maryland back in May 2020 (almost 2 years ago). The package got lost so I sent a replacement which arrived in 2 days. Just the other day the first package arrived!?! The reason I know about it is because the customer told me they had given away the other Nano and wanted to buy this one so I gave the person a big discount and it was a win for everyone. I've seen this kind of long delay and then showing up much later after I sent a package, but at 23 months this is the longest delay in delivery I've ever seen. I imagine the package just fell behind a shelf somewhere and then when things get moved around it gets delivered. Overall USPS has a good delivery record and in the very rare cases where tracking shows a package just doesn't get delivered I give the option of a refund or replacement. The lost products are just a cost of doing business for me, but sometimes they show up much later like it did here.
Product Stock Update
Due to global shortages and increased demand several of my products are out of stock. Below are my best estimates on availability.
EEW Nano 2 – June 2022 (preorders on Kickstarter in April)
Happy spinning!
---
– Maurice Ribble
(Inventor of the Electric Eel Wheel)
View web version of this email
www.dreamingrobots.com
EEW Facebook Group
EEW Ravelry Group
EEW Youtube Channel
EEW Instagram Account
EEW Discord Server