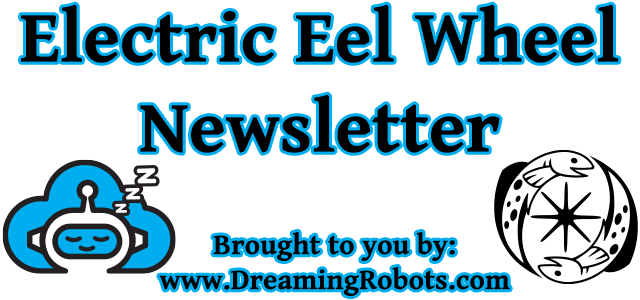 November 01, 2021
---
EEW Pro
I've been generating new feature ideas for a high end eSpinner for years. Many of my feature ideas have never been in a consumer level eSpinner before. The working name for this eSpinner is the EEW Pro and it is likely years before I'll be ready to release it. At this point I'd like to get a feeling for what features are most wanted by the community to help me focus on the right priories. Please help out by filling out this survey about the possible EEW Pro features.
Fiber Festivals
I attended the New York Sheep and Wool Festival a few weeks ago and it was amazing. I sold all the eSpinners I brought on the first day, talked with interesting vendors, and got useful feedback from customers. If you weren't able to attend, I did make a video of me walking around the festival and talking about random things here. Below is a photo of my booth at this festival.
I'm going to the Fiber Festival of New England in Springfield, MA on November 6-7. If you're attending this festival I will be at booth 536-E.
Yarn Counter and Cone Winder Updates
I released a short video about the final version of the EEW Yarn Counter which is going to production and a longer video about the latest prototype of the EEW Cone Winder. If you are interested in the progress of either of these products those videos are worth watching.
EEW Building Update
Here is a photo of the progress made on the new Dreaming Robots workshop where future EEW design work will be done. In last month's email I explained in detail why I'm building this, but this month I'll just give a quick build update. Progress has been a little slower than expected because some of the roof pieces got delayed, but we have just received them and work in underway again. Windows are also delayed which means final completion has been pushed back into December. Like my business, global shortages are also affecting them, but I'm really happy I went with this builder as even though there are delays they are keeping things going as best they can and when they do get the items they are waiting on they get right back to my building.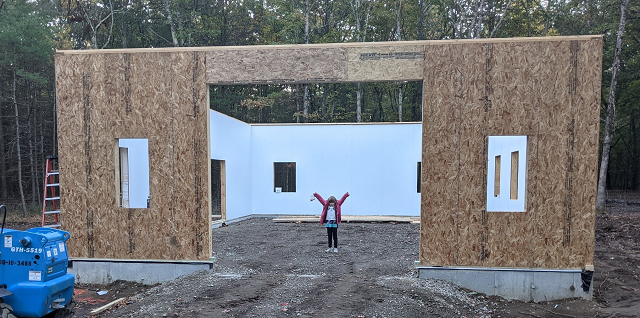 Product Stock Update
Due to global shortages and increased demand several of my products are out of stock. I really wish I was able to get these in stock sooner. When I do get them in stock it will be a big batch and there should be enough for everyone who wants one. I'm trying to be conservative on my estimates so it might be a little sooner than the dates below, and I will keep you updated if there are any changes.
EEW 6.0 – March 2022
EEW Yarn Counter – March 2022
EEW Nano 2 – April 2022 (More info about this product soon)
Happy spinning!
---
– Maurice Ribble
(Inventor of the Electric Eel Wheel)
www.dreamingrobots.com
EEW Facebook Group
EEW Ravelry GroupSave
EEW Youtube Channel
EEW Instagram Account
EEW Discord Server